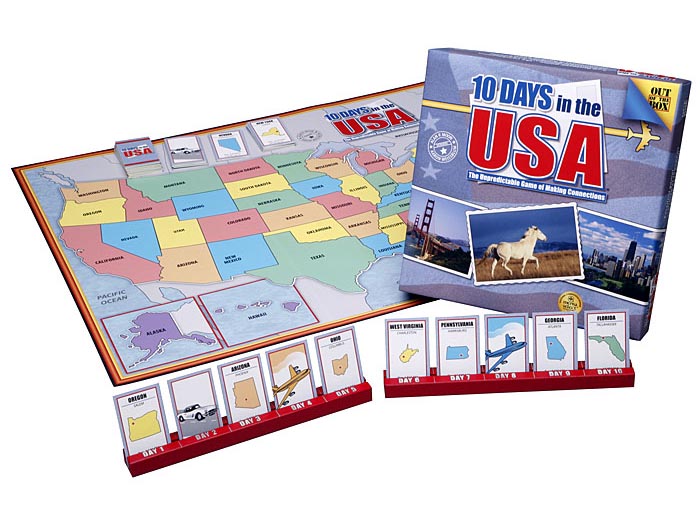 Another destination in the 10-Days Travel Series. You have 10 Days in the USA – Travel the country by jet, car, and on foot. Plan your trip from start to finish using destination and transportation tiles. With a little luck and clever planning, you just might outwit your fellow travelers. The first traveler to make connections for their 10 day journey wins the game. Released 2013.
Ages 10 to Adult
2-4 Players
5 Minutes to Learn
20-30 minutes per game
10 Days in the USA
$27.99
Rewards: Get 5% Back
Free Shipping On Orders $75+
Sorry, this item is no longer available.
| | |
| --- | --- |
| Manufacturer | Out of the Box |
| Mfg. Part Number | 1011 |
| UPC Number | 659390010115 |
| Item Number | 71786 |