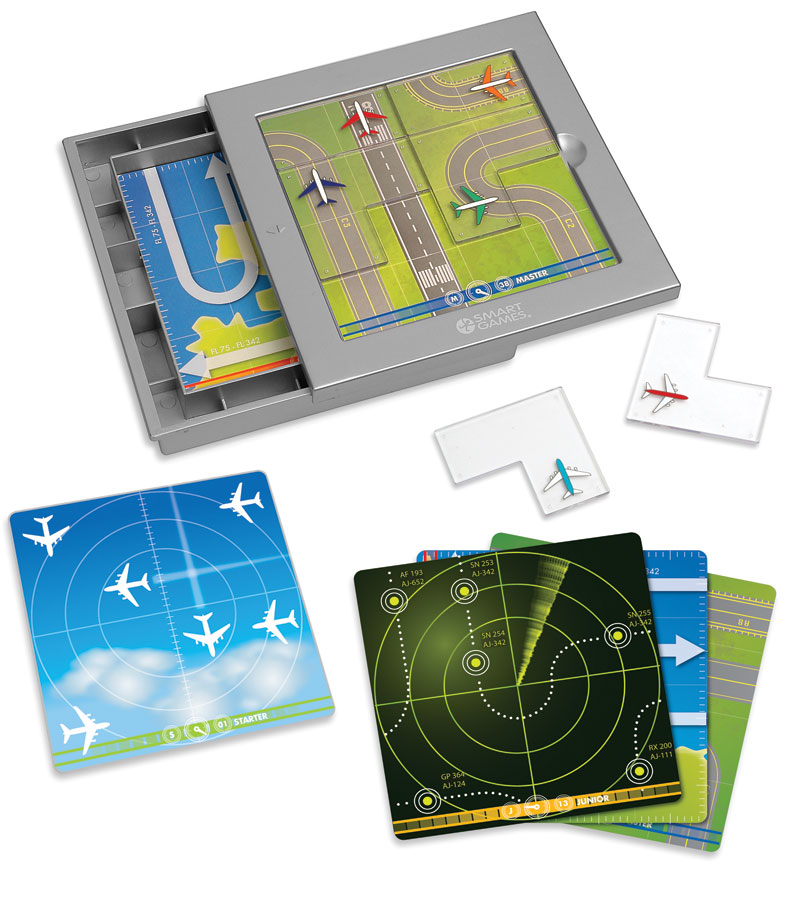 Can you navigate these airplanes safely to their destinations? Put each puzzle piece onto the board so that all planes are in the right location and flying in the right direction.
48 challenge cards at four different levels of difficulty, all different and increasingly challenging. Includes an easy-to-use storage compartment for the puzzle pieces, game rules, challenges & the solutions.
The ideal game of logic, appealing to both children and adults, exciting till the very end.