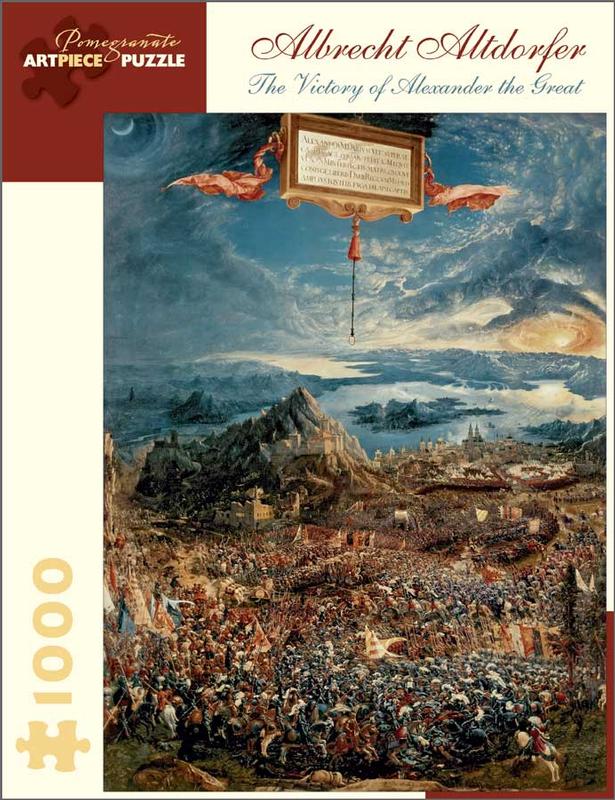 The Battle of Issus, or The Victory of Alexander the Great, 1529, by Albrecht Altdorfer (German, c. 1480–1538).
Albrecht Altdorfer was a pioneer of landscape art and founding member of the Danube school. The painting featured on this puzzle portrays the 333 BC Battle of Ussus, in which Alexander the Great secured a decisive victory over Darius III of Persia. The painting is widely regarded as Altdorfer's masterpiece, and exemplifies his affinity for scenes of monumental grandeur. Puzzle measures 20" x 27" when complete. Released June 2011.
Thoughtfully conceived and engagingly intricate, Pomegranate's interlocking jigsaw puzzles combine superb color reproduction, stunning and unusual images, and heirloom-quality construction to delight generations of puzzle solvers.