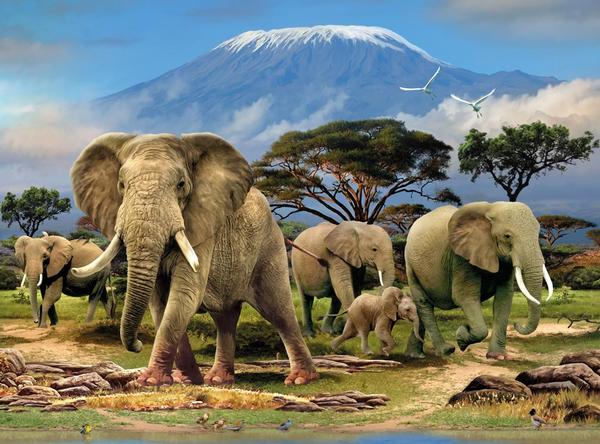 Discover Ravensburger's Animal Planet collection, celebrating all things animal with breathtaking imagery that captures the wonder, power and beauty of the creatures that share our planet! Elephants is 1000 pieces and measures 27" x 20". Ages 12+. Released 2012.
Cut from high quality recycle green board, and packaged within a shrink-wrapped box.

Strong pieces that won't break.

Grained paper ensures a glare-free picture.

Ravensburger's cutting perfection results in precision interlocking.