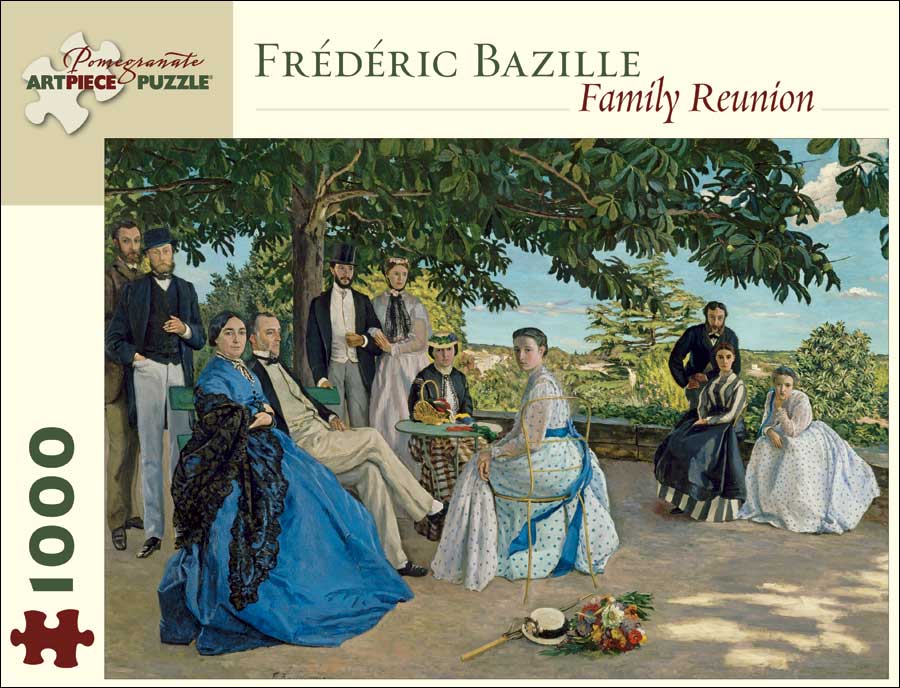 Family Reunion, 1867, by Frédéric Bazille (1841–1870). Published with the Musée d'Orsay, Paris, France. Puzzle measures 29" x 20" Released July 2010.
Born into a wealthy family, Frédéric Bazille was allowed to study art only if he studied medicine as well. His pursuit of painting in Paris led him into friendship with Alfred Sisley, Edouard Manet, and Claude Monet, with whom he shared studio space and materials. Although he failed his exam to practice medicine, Bazille saw success early as a painter. A volunteer in the Franco-Prussian War, Bazille was killed in battle at age twenty-nine. His best-known work of art, Family Reunion, resides in the world-class collections of the Musée d'Orsay.
Thoughtfully conceived and engagingly intricate, Pomegranate's interlocking jigsaw puzzles combine superb color reproduction, stunning and unusual images, and heirloom-quality construction to delight generations of puzzle solvers.