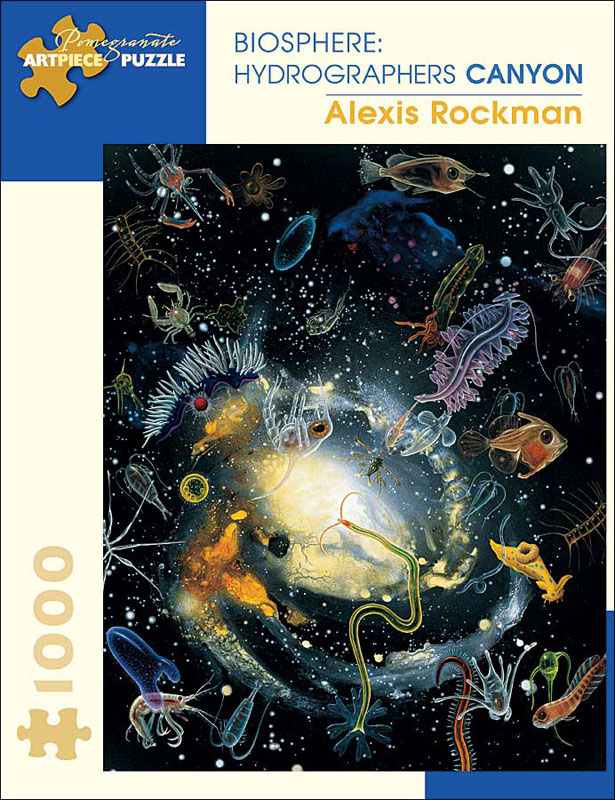 Biosphere: Hydrographers Canyon, 1994 by Alexis Rockman (American, b. 1962). Puzzle measures 20" x 25" when complete. Released January 2011.
Alexis Rockman is an American contemporary artist known for his paintings that provide rich depictions of future landscapes as they might exist with impacts of climate change and evolution influenced by genetic engineering. In the mid and late-1980s, Rockman began exhibiting his work at the Jay Gorney Modern Art Gallery in New York City in the East Village and relocated to SoHo in 1988. Rockman also had exhibitions at galleries in Los Angeles, Boston, and Philadelphia in the late 1980s.

Thoughtfully conceived and engagingly intricate, Pomegranate's interlocking jigsaw puzzles combine superb color reproduction, stunning and unusual images, and heirloom - quality construction to delight generations of puzzle solvers.