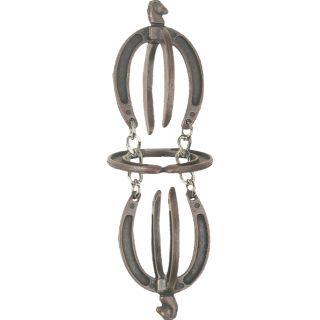 The inspiration for this puzzle comes from the "Horse" puzzle, also available in the Mind Master Collection. While the horse puzzle was derived from a puzzle made with real horseshoes, the difficulty of the W-U puzzle is ramped up considerably in comparison to the original. The hint is "Hoof".
Object: Disassemble and Reassemble the Puzzle
Dimension: 5 3/4 in x 2 1/2 in x 2 in
Difficultly Level: 3 (out of 6)
Hanayama Co.,Ltd.