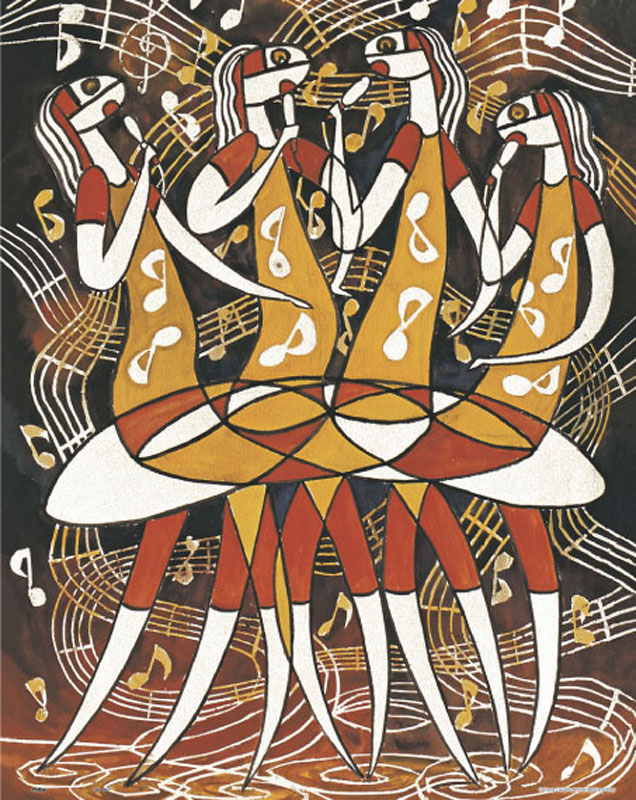 The leaping notes, the vivid colors and the image of dancing and singing seems to be the personification of the fish. With the swing of human beings and the fish, the art deco style description expresses humorous movement. Red and yellow create the ardent atmosphere. The staff surrounding the appearance forms the implying ripples of rhythm.
The images communicate via simple yet clear eye contact and body language. With its four children-fun images, leaping notes, interweaving staffs and abstract geometrical forms, the viewers feel the full vitality. With a bit of absurd and mischievous, it also shows the children-fun side of the artist. As if the personality of music can be also fully expressed in the visual world.

Puzzle is 500 plastic pieces and is 12.12" x 14.88" when finished.