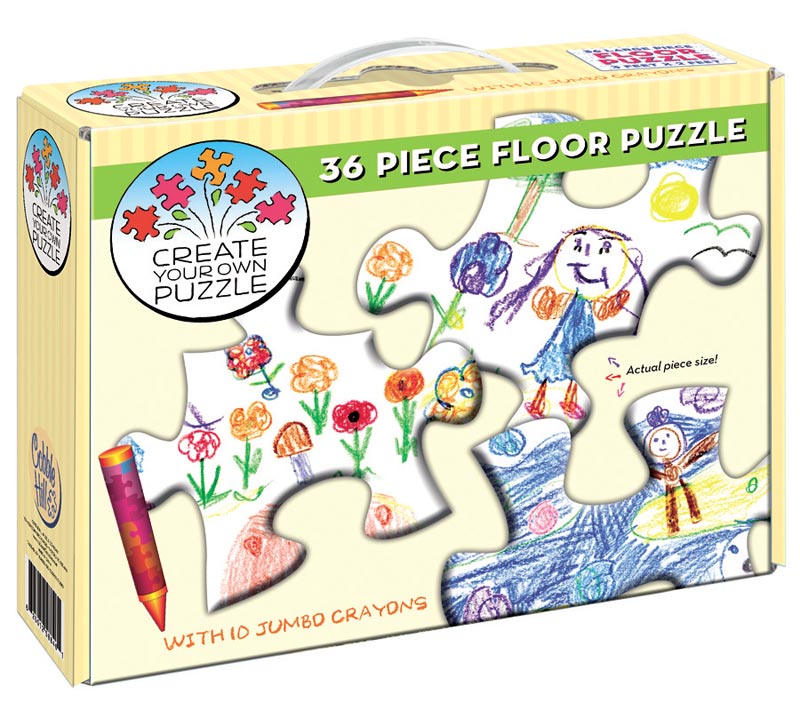 1 Floor Create Your Own Puzzle w/10 Jumbo Crayons - 36 Piece Create Your Own Floor Puzzle. By: YOU!
Introducing Cobble Hill's new Create your Own Puzzles! Now you and your kids can sit down and create a special puzzle together.
Watch this great video on how to use their new kit.