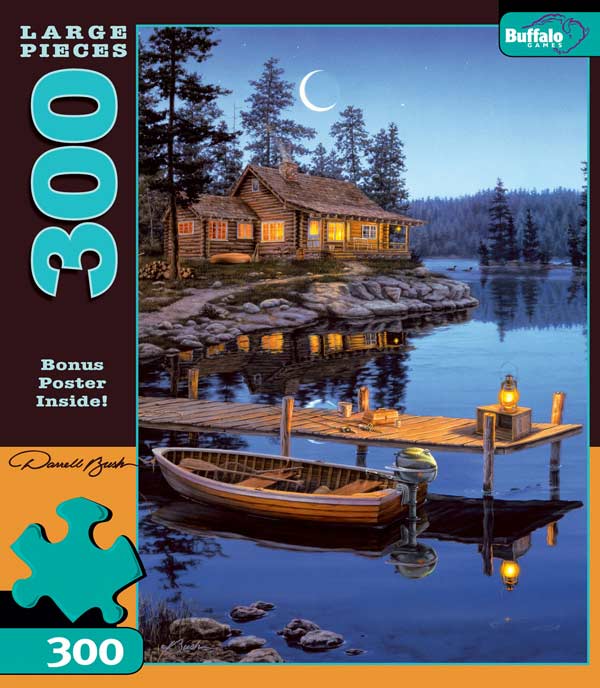 Large Piece Wildlife Collection by artist Darrell Bush. Bush paints wildlife, landscapes, seascapes and nostalgia. One element that always seems present in his work is the luminescent presence of light. He currently has more than 100 images in print. This puzzle has 67% larger pieces for easier handling. 300 pieces - finished size: 21" x 15". By Buffalo Games. Released 2012.
Crescent Moon Bay
$10.99
Rewards: Get 5% Back
Free Shipping On Orders $75+
In Stock - Ships Next Monday
Sorry, this item is no longer available.