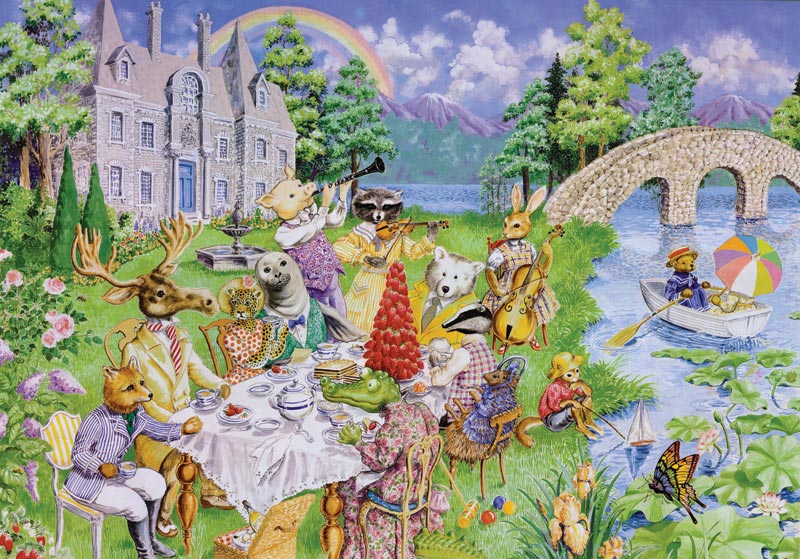 Super-sized 24 piece floor puzzles. Each piece measures approx. 9" x 7", finished size 3 x 2 feet! Easy clean surface to keep puzzle looking new!
Cut from high quality recycle green board, and packaged within a shrink-wrapped box.
Strong pieces that won't break.
Grained paper ensures a glare-free picture.
Ravensburger's cutting perfection results in precision interlocking.