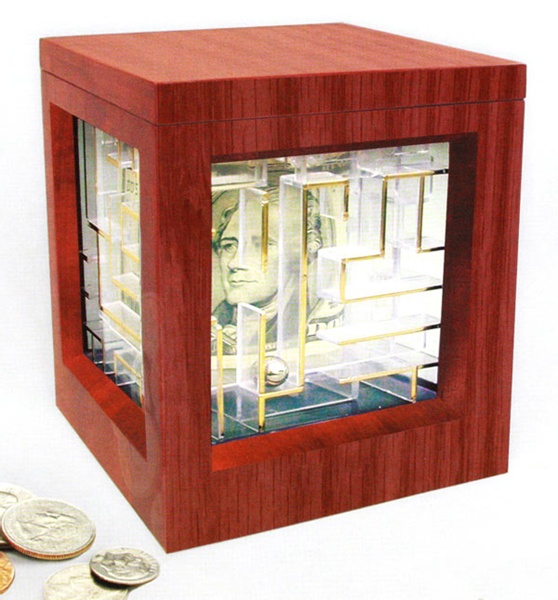 This is a bi-level maze that is specially sized to hold dollar bills and coins! Simply place the money in the amazing maze, close the box, and present it. Then the fun begins! Makes a great gift!
The Deluxe Wooden Money Maze with its classic solid wood cherry case is a beautiful combination of decorative accessory, challenging puzzle and intriguing bank. Drop coins, currency or checks through the slot. To access your cash or gift inside, you must solve the puzzle! Once the ball has been positioned in the slot, simply lift the solid wood lid and move the slide to trigger the door. The compartment inside is perfect for hiding a small gift too. Place your gift inside and force the recipient to solve the puzzle to receive cash, checks, gift cards or other small gifts. This money maze makes gift-giving more fun
Note: The maze does not arrive with money already in it!