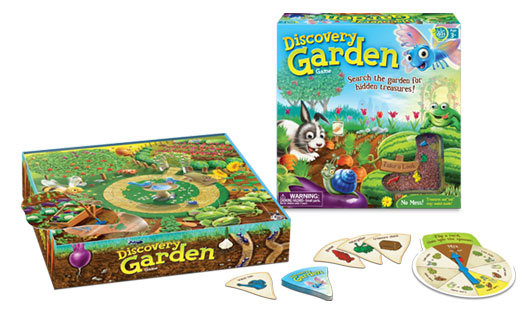 Welcome to a whimsical garden of fun and adventure. Search for colorful bugs, lost tools, and buried heirlooms hidden below 5 secret garden locations. Find the most treasures to win!
Players will pick a card to find out which item they'll be hunting for. Then they will spin the spinner, peek inside the secret garden locations, and try find a match!
Recommended Age: 3 and up
Players: 2 or more
Skills: Matching, memory, deductive reasoning
Includes: 1 Shake-and-Look Box with 5 puzzle-piece doors [21 treasure pieces and 4.94 oz. of "soil"( sealed inside), 1 Spinner, 29 Cards, Instructions.