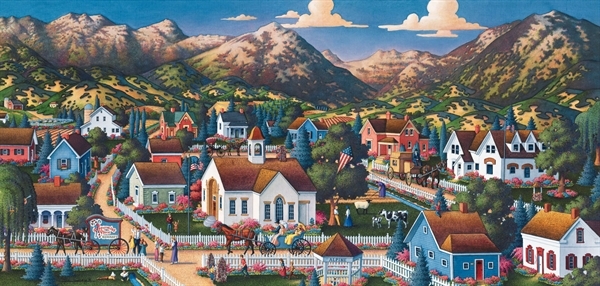 Dowdle Folk Art Puzzles are one of the most popular ways to enjoy Eric Dowdle's artwork. Enjoy it over and over again or mount it and frame it for a fun decoration. Puzzle is 500 pieces and is 16 x 20.
Can you smell the clean mountain air? Alpine is located a few miles south of the Salt Lake City metro area and is nestled up against the mountains. When Brigham Young saw this area, he stated that it reminded him of the Swiss Alps. That is why the community is called Alpine.
*Note: Image reflects full original artwork, the puzzle measures 16 x 20 and crops some of the painting out.