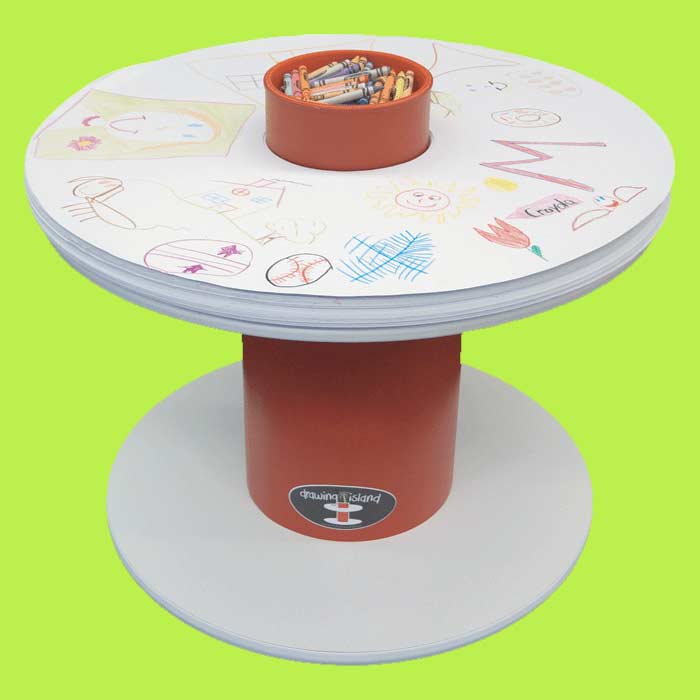 This unique round drawing island will turn any room into a fun place that kids will want to visit! Children can gather around the table to create artwork together, which makes it great for waiting rooms, daycare centers, schools and stores. Or, use in your own home to make any room into an art studio for all ages!
Individual sheets of paper and non-porous surface make it the hygienic alternative. Contact us to customize with dry erase or chalk instead of paper!
Product Dimensions: 22" H x 26" W
Table and 125 sheets of paper included
Weight: 42lbs
Looking for replacement paper? Click here to order.