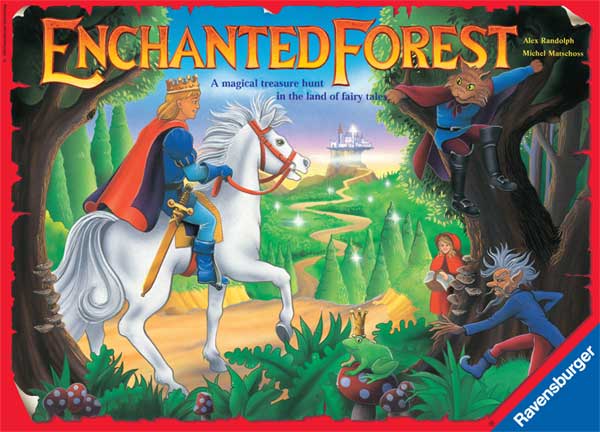 Your job: find the treasures hidden in the magical forest by the request of the King before everyone else! Building skills in memory and strategy, Enchanted Forest is an engaging game in a medieval setting. As you travel across the kingdom, the King will ask for the location of a certain item. Each player must then quickly venture to the castle to be the first to inform the King and win his approval in the form of a card--three cards win the game.
Recommended Age: 6 and up
Players: 2-6
Play Time: 30 minutes
Includes: 1 playing board, 13 treasure cards, 13 object cards, 13 trees, 6 playing pieces, 2 dice.