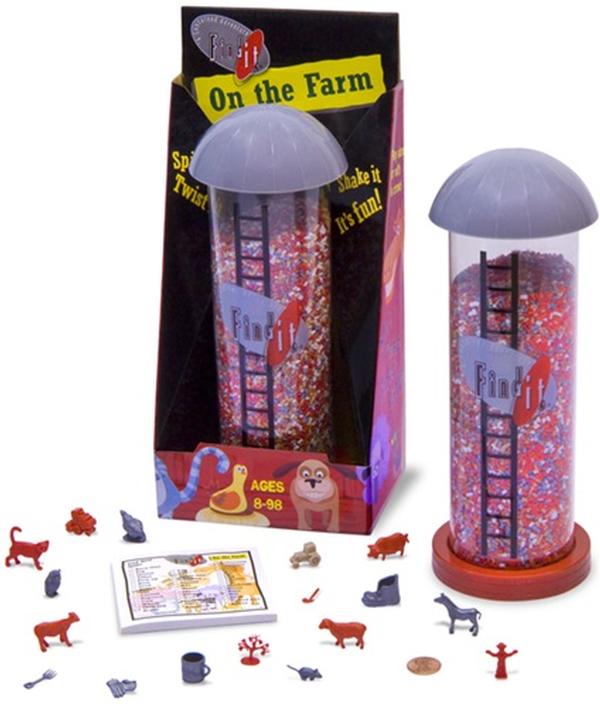 Old MacDonald had a farm, E-I-E-I-O. And on that farm, he had some... FUN!
Appealing to little farmers and animal lovers alike, the On the Farm hidden object game features 42 items nestled among the brightly colored pellets, all packaged inside a brand new silo shape. Treasures include a tractor, pitchfork, scarecrow and a milk jug along with a hearty assortment of furry friends and livestock - everything you'd expect to find "down on the farm"!
Like all Find It® hidden object games, "On the Farm" provides hours of fun for the entire family young and old. Use the enclosed score pad to check off items as you find them in this "contained adventure". On the bottom of the game is a checklist of all items which allows players to play it in the car, at the park, or even down at the local barn! Find It can be played alone or as a timed game with a crowd.
Recommended Age: 8 and up
Players: 2
Includes: 42 hidden objects, playing cards, Ways to Play sheet