Flag Frenzy is a fast-paced card game where players race to match flags from countries around the world! 49 cards have 8 flags each, and every card has one flag in common with every other card. The goal is to find the matching flags before your opponents do, and be the first to match all your cards.
Continent cards add to the fun, as players must match a flag to one of four continents (Europe, Asia, Americas, and Africa). And a bonus world map is included, showing all flags and where the countries are located.
Recommended Age: 6 and up
Players: 2-6
Play Time: 10 minutes
Includes:

49 flag cards, 8 continent cards, rules, world map.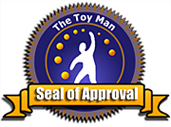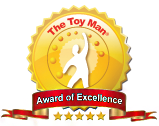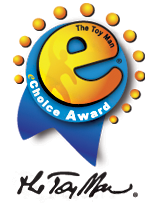 The in store location isn't a puzzle, but a set of coordinates to help you and our staff locate the item in our store. The item might be located in more than one place or could be in an area you don't have access to. If you have any problems locating the item, please ask for assistance and one of our friendly staff will help you.
Location(s): WA, 5, E -or- WH, 1, B