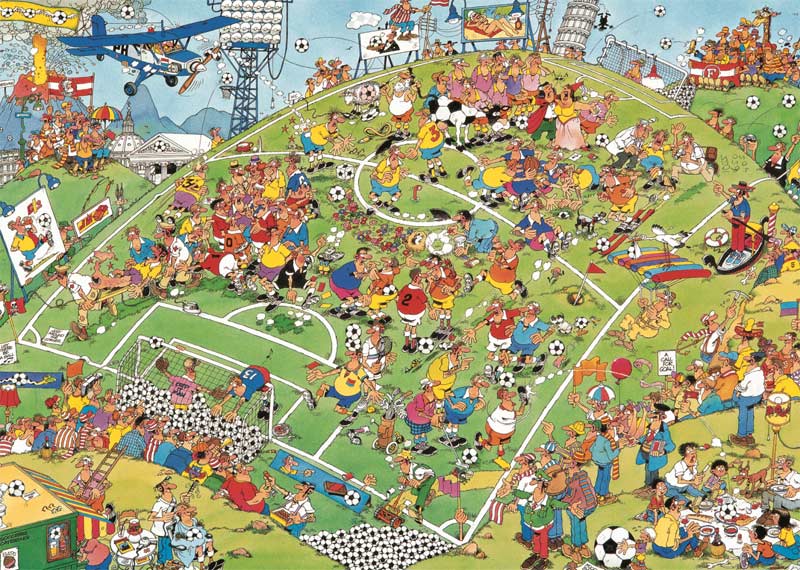 Football (Soccer) Jigsaw Puzzle 3 Pack from Artist Jan van Haasteren. Three different puzzles, 500pc, 750pc, and 1000pc. Released 2013.

Artist Jan van Haasteren has been creating amusing drawing for Jumbo for several decades now. His drawings have a distinctly recognizable style: comical images with loads of hilarious situations and far more people than you would ever expect. The hidden surprises will keep you entertained and surprised piece after piece.
This puzzle is only available online.