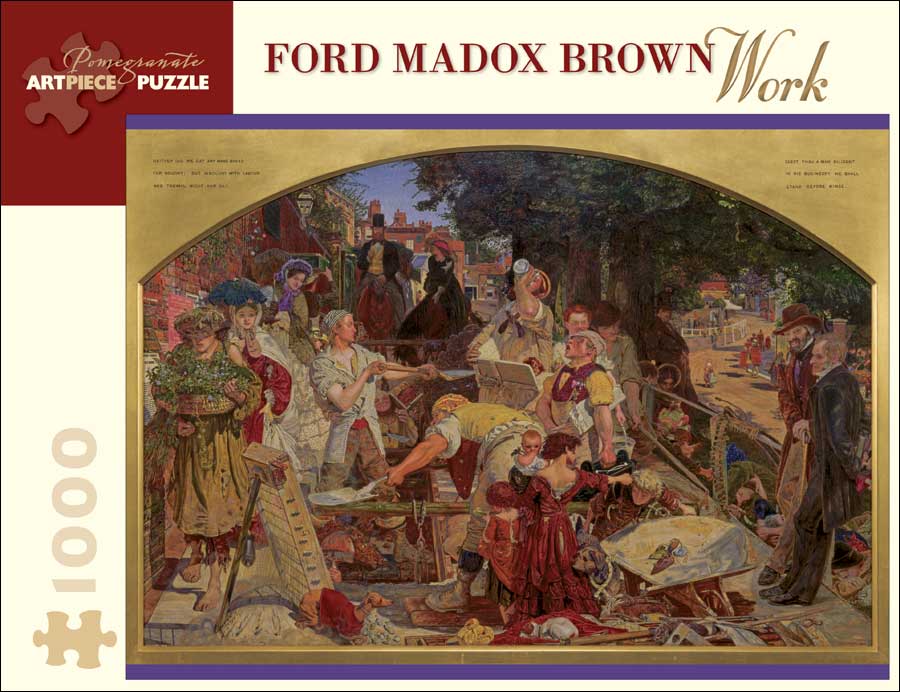 Work, 1863, by Ford Madox Brown. Published with the Birmingham Museums and Art Gallery.

Known for his meticulous craftsmanship and use of brilliant color, Ford Madox Brown (English, b. France, 1821 - 1893) studied with noted Belgian painter Egide Charles Gustave Wappers.

Thoughtfully conceived and engagingly intricate, Pomegranate's 1000 - Piece interlocking jigsaw puzzles combine superb color reproduction, stunning and unusual images, and heirloom - quality construction to delight generations of puzzle solvers. Puzzle size: 27 x 20".