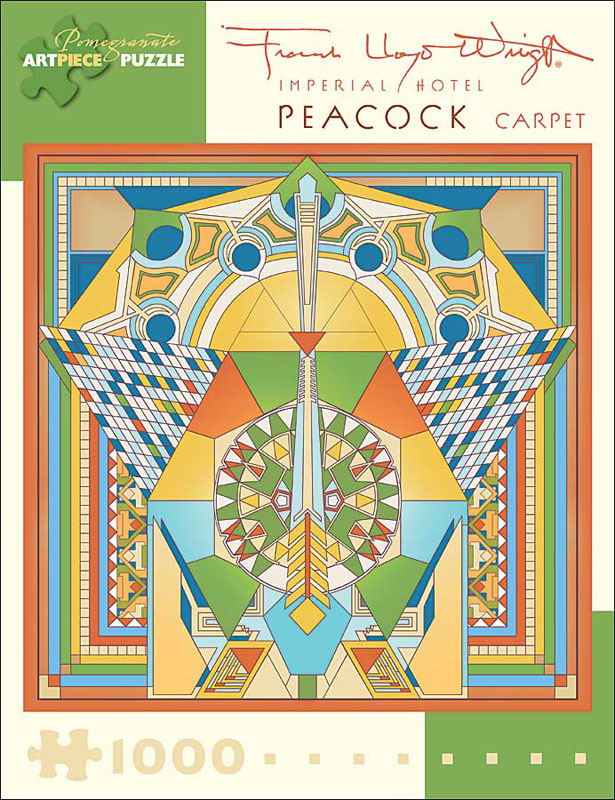 Adapted from Peacock Carpet, Imperial Hotel, Tokyo, 1917, by Frank Lloyd Wright (American, 1867 - 1959). Finished size: 25" square.

Thoughtfully conceived and engagingly intricate, our 1,000 - piece interlocking jigsaw puzzles combine superb color reproduction, stunning and unusual images, and sturdy construction to delight generations of novice and veteran puzzleworkers.
Frank Lloyd Wright spent more than 70 years creating designs that revolutionized the art and architecture of the twentieth century. Many innovations in today's buildings are products of his imagination. In all he designed 1141 works - including houses, offices, churches, schools, libraries, bridges, museums and many other building types. Of that total, 532 resulted in completed works, 409 of which still stand.