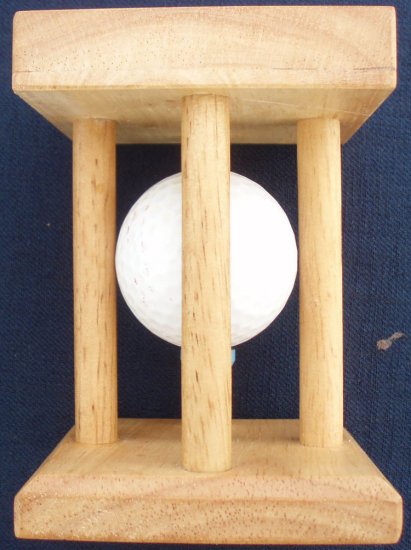 Your ball has fallen into a hazard and you must remove it! Its a real golf ball in a solid wood puzzle. The solution is quite clever and bound to fool most, yet it can be solved quickly if you kow what to do. Solve it in under 3 minutes and you're a Pro!
Dimensions: 2.8" x 2.8" x 3.8"
Difficulty level: 2 (out of 6)

Golf Hazard II
$12.99
Rewards: Get 5% Back
Free Shipping On Orders $75+
Sorry, this item is currently out of stock.
This item is currently out of stock. Enter your email address below to get notified when it comes back in stock.