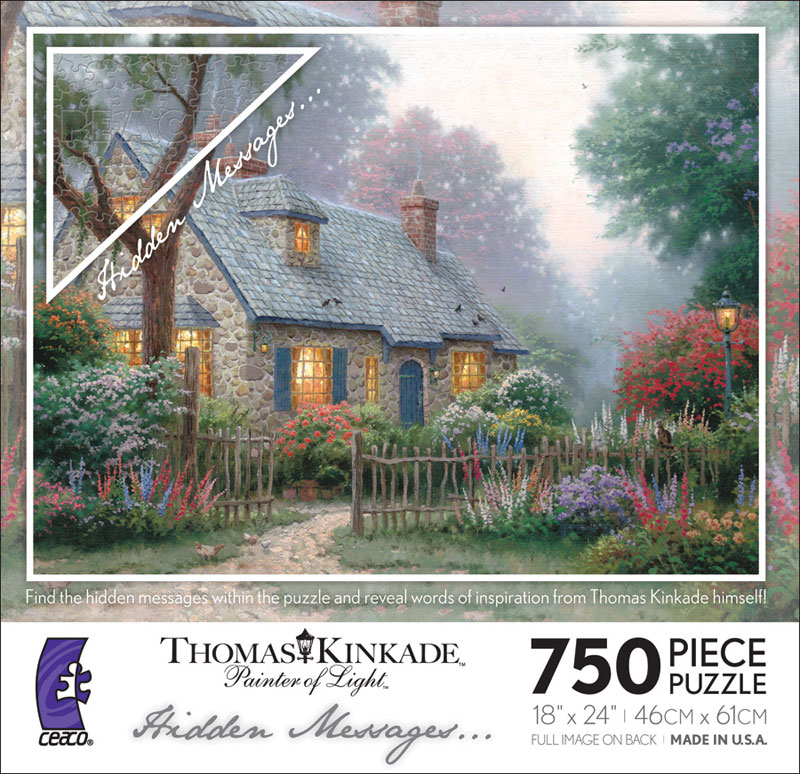 Thomas Kinkade Hidden Messages collection features puzzle pieces that are shaped like letters mixed in with regular shaped pieces. When assembled, they spell out inspirational messages throughout the image.
Hidden Messages - Foxglove Cottage
$10.99
Rewards: Get 5% Back
Free Shipping On Orders $75+
Sorry, this item is no longer available.