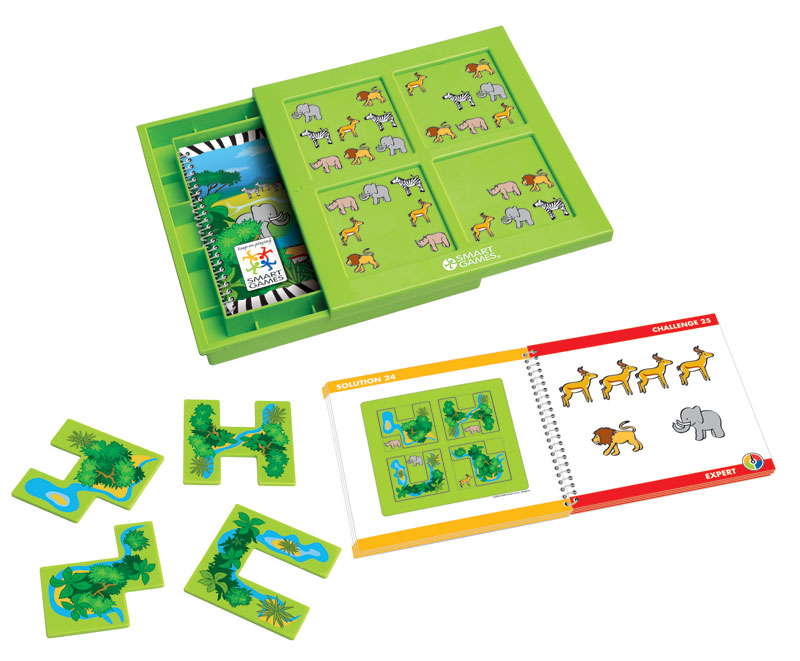 In each brain-teasing logic game, you must arrange the four jungle pieces on the animal-filled game board so that only specific animals remain "out in the open." Sound easy? You'll need to stretch your spatial-reasoning and logical-thinking muscles for these wild puzzles. Each challenge has hundreds of possible puzzle-piece combinations, but only one solution.
Develops logical thinking skills, strategic planning and visual/spatial perception.
See game rules and a video of this game and more at Smart Games website,
here
.