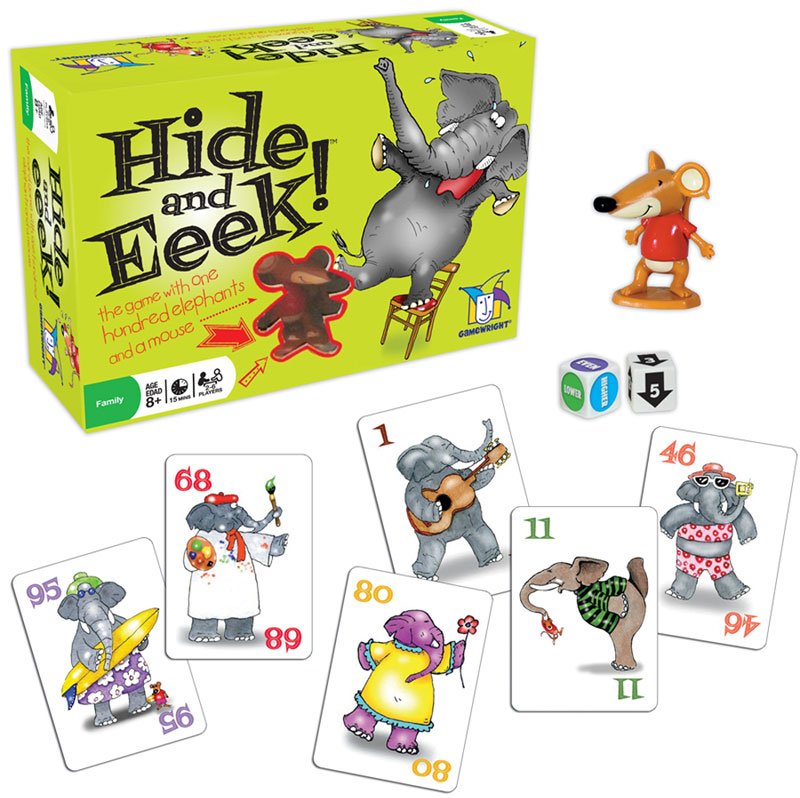 How to Play:
One hundred giant elephants are running amok, but one tiny mouse has got their number! Roll the dice and move the mouse around the board, searching high and low for elephants that are either higher or lower than the number on your card. If you spot a mouse hiding on a card, shout "Eeek!" and grab the mouse figurine before it scampers away! You'll need to have a memory like an elephant and be quick as a mouse to win!
Awards:
Major Fun Award
Creative Child Magazine Preferred Choice Award
Tillywig Best Family Fun Award
Dr. Toy's Best New Products Picks
Oppenheim Toy Portfolio Platinum Award
Parents' Choice Recommended
Education.com A Award

Download instructions HERE!
Ages 8 and up
2 to 6 players
Playing time: 15 minutes