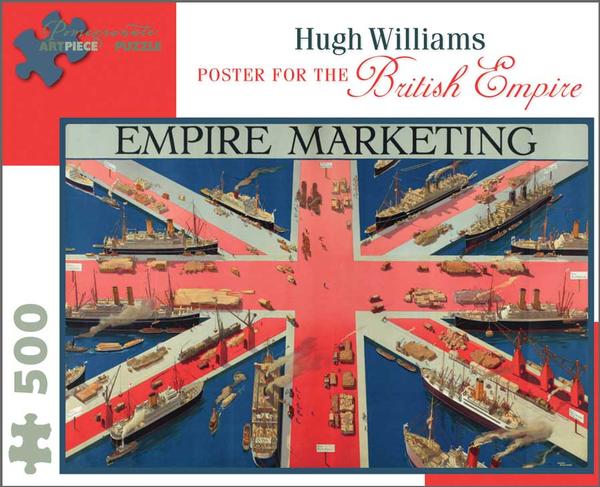 Empire Marketing by Hugh Williams, from a lithograph printed by Dobson Molle Ltd.
500 pieces - Finished size: 27" x 18". Released 2012. 
Thoughtfully conceived and engagingly intricate, Pomegranate's 500-piece interlocking jigsaw puzzles combine superb color reproduction, stunning and unusual images, and sturdy construction to delight generations of novice and veteran puzzleworkers.