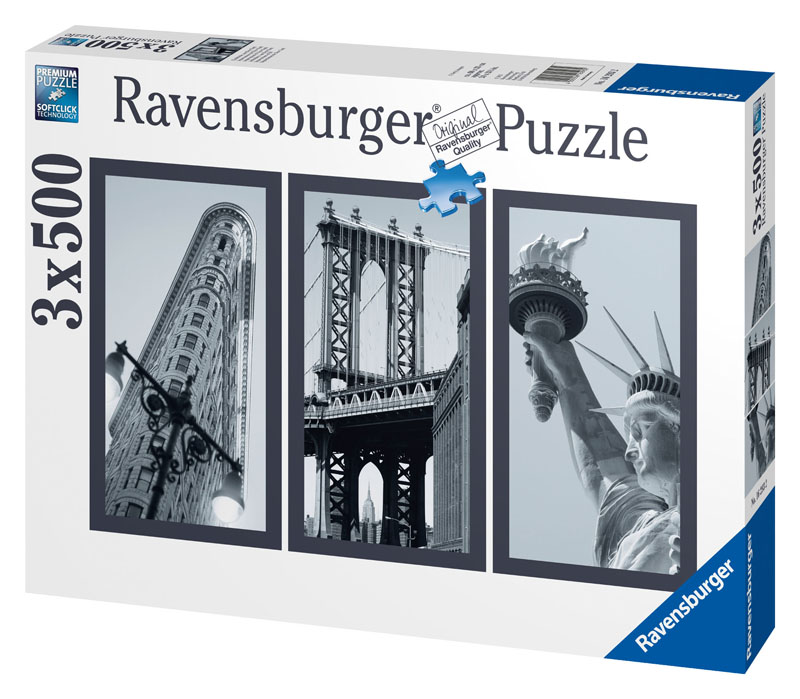 Black and White photography series jigsaw puzzle from Ravensburger. The set comes with three 500 piece puzzles that together measure 23.5 x 13. Released May 2013.
Part of our Exclusive European Puzzles from Ravensburger... only available through Puzzle Warehouse for a limited time, while supplies last.
Cut from high quality recycle green board, and packaged within a shrink-wrapped box.
Strong pieces that won't break.
Grained paper ensures a glare-free picture.
Ravensburger's cutting perfection results in precision interlocking.