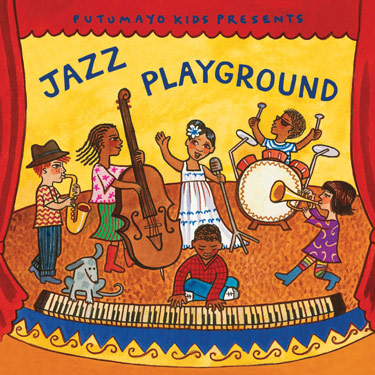 Putumayo Kids presents Jazz Playground, a collection of international jazz songs for children. From bebop and swing to Latin and African jazz, this multicultural CD celebrates the vibrant diversity and global influence of jazz and will get the whole family grooving!
Over the last century, jazz has traveled around the world and influenced musicians in even the most remote corners of the earth. Jazz Playground demonstrates how artists in North and South America, Europe, Asia, Africa and Oceania have adopted jazz and made it their own.
2010 Parents Choice Silver Award. Listen to tracks and download lyrics and a teaching guide here.