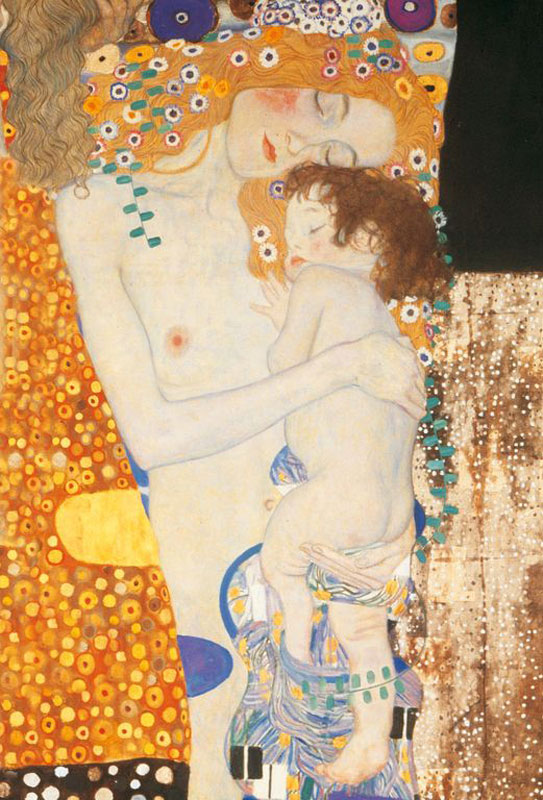 Three Ages of Women by painter Gustav Klimt. Original was oil on canvas, 1905. Reproduction - 1000 Pieces. Finished size: 26.5" x 18.25".
Gustav Klimt (July 14, 1862– February 6, 1918) was an Austrian Symbolist painter and one of the most prominent members of the Vienna Secession movement. His major works include paintings, murals, sketches, and other art objects. Klimt's primary subject was the female body.
Clementoni's high quality puzzles are imported from Italy. Their landscape and fine art puzzles have made them one of the most respected jigsaw puzzle manufacturers in the world. Their High Quality Collection features the most fascinating images, quality printing, precise fitting, strong and rich materials.