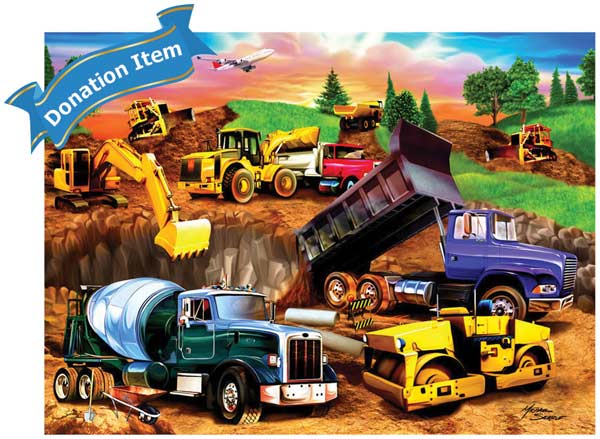 ***This is a donation item.***
Donate this puzzle to Life Skills by adding to your cart. Life Skills is a group who's mission is to help individuals with developmental disabilities -- including autism -- learn, live, work and participate in the community. Click here to learn more about our fundraiser: Life Skills Puzzle Drive.
**Note: You will not receive this puzzle if you add it to your cart. It will be donated to Easter Seals Life Skills Midwest as part of our Puzzle Drive for kids.**
About this item: Ravensburger provides puzzles with quality you can grow with - piece by piece! Extra durable pieces will withstand the demands of little hands and promote the development of fine motor skills, associations, task completing and independent play. This 60 piece puzzle measures 14.25" x 10.25" when complete.