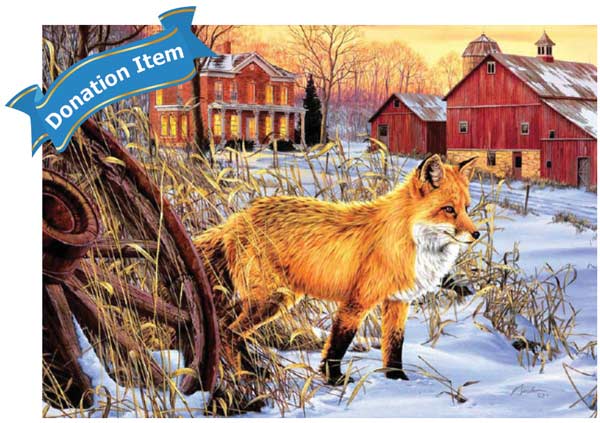 ***This is a donation item.***
Donate this puzzle to Life Skills by adding to your cart. Life Skills is a group who's mission is to help individuals with developmental disabilities -- including autism -- learn, live, work and participate in the community. Click here to learn more about our fundraiser: Life Skills Puzzle Drive.
**Note: You will not receive this puzzle if you add it to your cart. It will be donated to Easter Seals Life Skills Midwest as part of our Puzzle Drive for kids.**
About this item: 300 piece jigsaw puzzle is inspired by nature and features artwork by The Hautman brothers. With pieces that are 67% larger than traditional puzzle pieces, and a large, fold-out poster of the artwork make this puzzle idea for young and mature puzzlers alike.