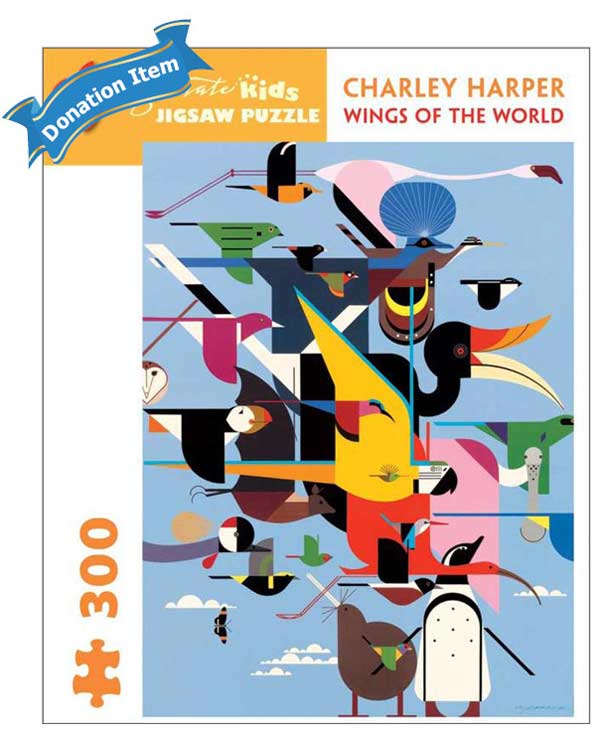 ***This is a donation item.***
Donate this puzzle to Life Skills by adding to your cart. Life Skills is a group who's mission is to help individuals with developmental disabilities -- including autism -- learn, live, work and participate in the community. Click here to learn more about our fundraiser: Life Skills Puzzle Drive.
**Note: You will not receive this puzzle if you add it to your cart. It will be donated to Easter Seals Life Skills Midwest as part of our Puzzle Drive for kids.**
About this item: Thoughtfully crafted with large pieces, Pomegranate Kids 300 piece jigsaw puzzles combine kid friendly artwork, superb color reproduction, and sturdy construction to delight young puzzlers. Finished size: 18" x 24". Artist Charlie Harper made paintings filled with color, motion, and fun with subjects like cats, dogs, raccoons, blackbirds, turtles, or the wonderful world of bugs.
Life Skills - Harper: Wings of the World
$5.00
Rewards: Get 5% Back
Free Shipping On Orders $75+
In Stock - Ships Tomorrow
Sorry, this item is no longer available.