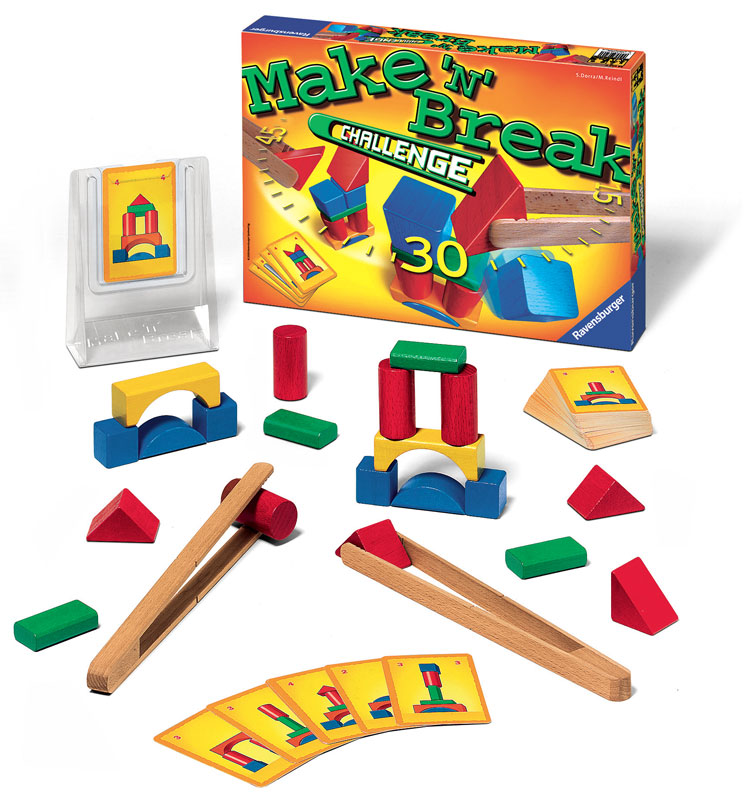 In this clever adaption of the popular Make 'n' Break game, two players go head to head to build the wooden structures shown on the building cards. The trick is, you can only handle the bricks with the pair of wooden tongs. The real challenge is in trying to complete your structure before the other player does, without it toppling over. A fun nerve wrecking game of skill, concentration and speed. Great for the whole family!
Ages 8+
For 2-4 players
Play time: 30 minutes
Content: 20 wooden bricks (10 in each set), 2 wooden tongs, 80 building cards and one building card holder.