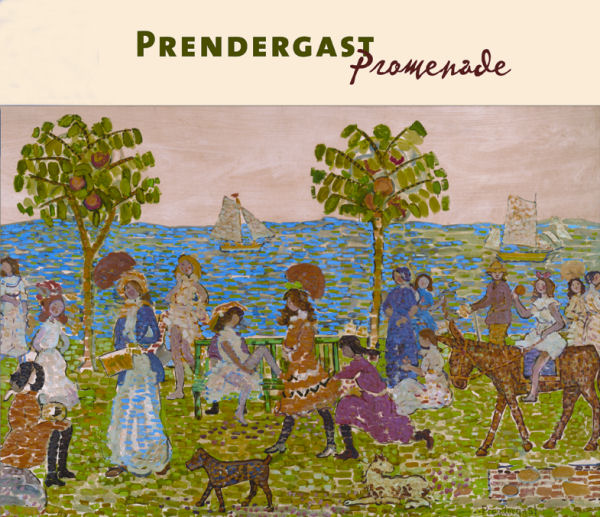 Jigsaw puzzle featuring Promenade, c. 1914–1915 by Maurice Brazil Prendergast (American, 1859–1924). Published with the Detroit Institute of Arts.
Often likened to tapestries, the late oil paintings of the American painter Maurice Brazil Prendergast could hardly be more different from that increasingly popular medium of the day, photography. Brilliantly colorful, his horizontal processions of sunlit figures on holiday were constructed out of big, regular dabs of paint—details such as faces and hands are purely incidental. These pictures were the culmination of a career spent in dialogue with Europe: an early fascination with Whistler yielded to a dalliance with French Postimpressionists and an intense affair with the Renaissance painter Carpaccio. Though such powerful influences remain visible in Prendergast's most accomplished works, in Promenade his flattened spaces breathe a quite American air thanks to the white ground peeking between his blocks of color.
Thoughtfully conceived and engagingly intricate, Pomegranate's 1000 - Piece interlocking jigsaw puzzles combine superb color reproduction, stunning and unusual images, and heirloom - quality construction to delight generations of puzzle solvers.