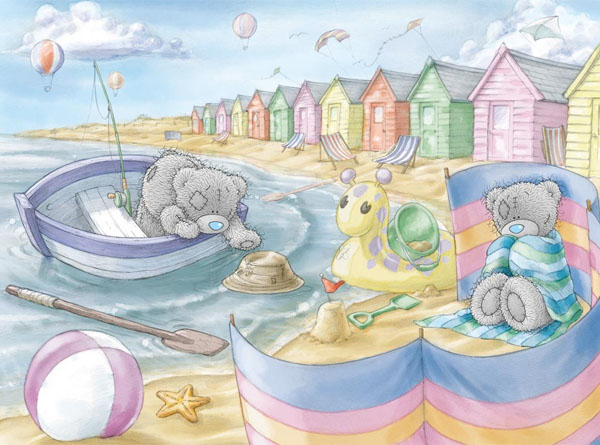 Tatty Teddy's timeless illustrations are popular with young and old alike, communicating warmth and happiness and touching people's lives all over the globe! This puzzle is 200 pieces and the finished size is 19.25" x 14.25". Ages 8+. Released 2012.
Cut from high quality recycle green board, and packaged within a shrink-wrapped box.
Strong pieces that won't break.
Grained paper ensures a glare-free picture.
Ravensburger's cutting perfection results in precision interlocking.