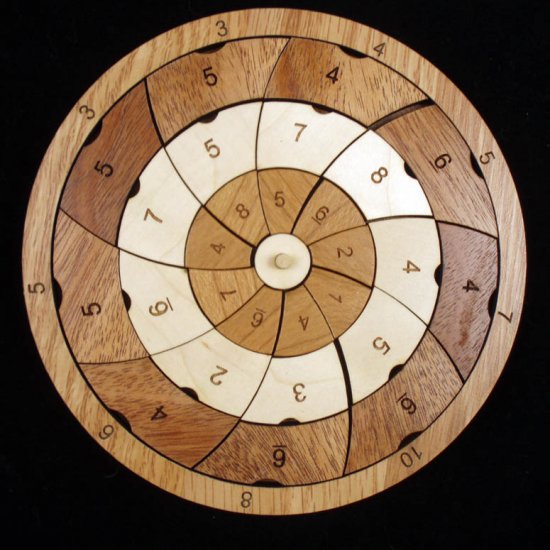 A unique and beautiful Creative Crafthouse design made from 3 different hardwoods. There are 2 puzzles to solve:
Challenge #1 (hard) - arrange the tiles such that all 9 blades (radiating out from center to outer rim) add to 20, including the number on the frame.
Challenge # 2 (moderate) - disregard the numbers on the frame and arrange the inner tiles such that all blades add to 15.
There will be 3 different woods in the puzzle and may include hard, curly or birds eye Maple, Cherry, Mahogany, Walnut , Ash, or Flame Birch. Each Pinwheel will be a little different. You can see some of the possibilities in the video. Designed by Dave Janelle. Released October 2012.
Dimensions: 7" diameter
Difficulty level: 2 and 4 (out of 6)
Suggested age: 8+