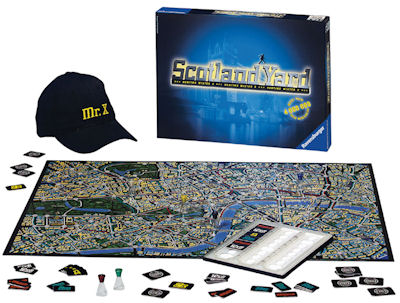 The mysterious fugitive Mister X® is on the run somewhere in London. Can your team of Scotland Yard detectives capture him before time run out? Mister X® moves secretly and there is only one clue - his transport tickets. With strategy and teamwork the detectives can trap Mister X® but if he escapes, he wins.
Ages 10+
For 3-6 players
Play time: 45 minutes
Contents: 1 playing board, logbook, 6 playing pieces, 20 cards, 125 tickets and a Mr. X cap.