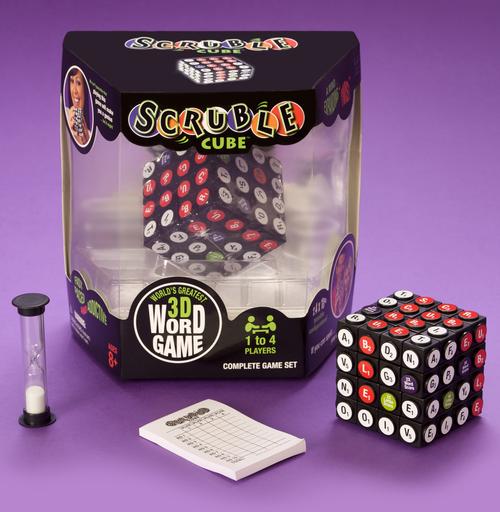 Mind-Twisting Fun! Scruble Cube™ combines everyone's favorite word game and 3-D cube puzzle all in one! Players take turns twisting and turning the lettered cube to spell words, building off their opponents' words or creating new ones. Each letter has a point value, and bonus spaces increase the score! Fun to play anywhere, anytime. Includes timer and scorecard. For 1-4 players. Multiple Award Winner, including Dr. Toy. Ages 8+.
Recommended Age: 8 and up
Players: 1-4
Scruble Cube
$22.49
Rewards: Get 5% Back
Free Shipping On Orders $75+
Sorry, this item is no longer available.
| | |
| --- | --- |
| Manufacturer | RSVProductions |
| Mfg. Part Number | RSV-3010 |
| UPC Number | 094922012586 |
| Game Type | Word Games |
| Maximum Players | 4 |
| Minimum Players | 1 |
| Recommended Age | 8 and up |
| Item Number | 61594 |