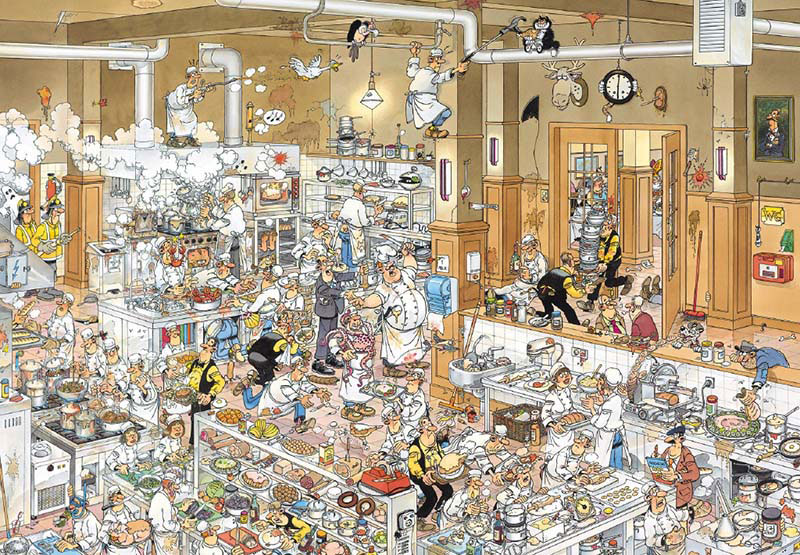 2000 pieces. Finished size is approx. 38" x 27". 

Jan van Haasteren has been creating amusing drawing exclusively for Jumbo for several decades now. His drawings have a distinctly recognizable style: comical images with loads of hilarious situations and far more people than you would expect. The pictures produced by van Haasteren are extremely popular worldwide and have been used to create more than 80 puzzles to date. 
This item is only available online.