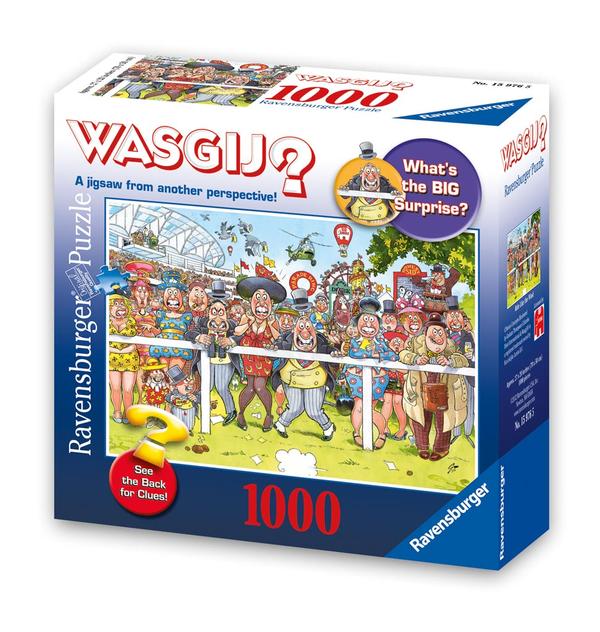 WASGIJ! by Ravensburger! Finished size 27" X 20". Wasgij (jigsaw spelled backwards) puzzles are a whole new way to enjoy puzzling! The puzzle you put put together here is NOT the illustration you see on the box. Instead, it is what the people in the illustration are looking at! Solve the puzzle, and you solve the mystery. A great gift for any fanatic puzzler. Artist: Graham Thompson. Released 2012.
Cut from high quality recycle green board, and packaged within a shrink-wrapped box.
Strong pieces that won't break.
Grained paper ensures a glare-free picture.
Ravensburger's cutting perfection results in precision interlocking.