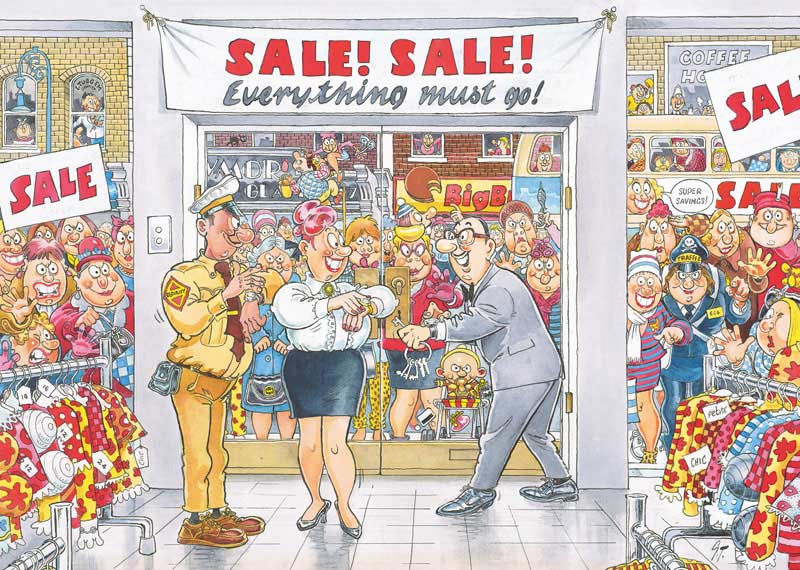 Everything Must Go - 1000 piece Wasgij Mystery jigsaw puzzle from Jumbo. Puzzle measures 26.8" x 19.3" when complete. Artist: Graham Thompson. 
Wasgij (jigsaw spelled backwards) puzzles are a whole new way to enjoy puzzling! With the Mystery series, the puzzle you put put together here is NOT the illustration you see on the box. Instead, use the clues from the box image and your imagination to piece together what will happen next in the scene with the characters! Solve the puzzle and solve the mystery. A great gift for any fanatic puzzler. 
This puzzle is only available online.