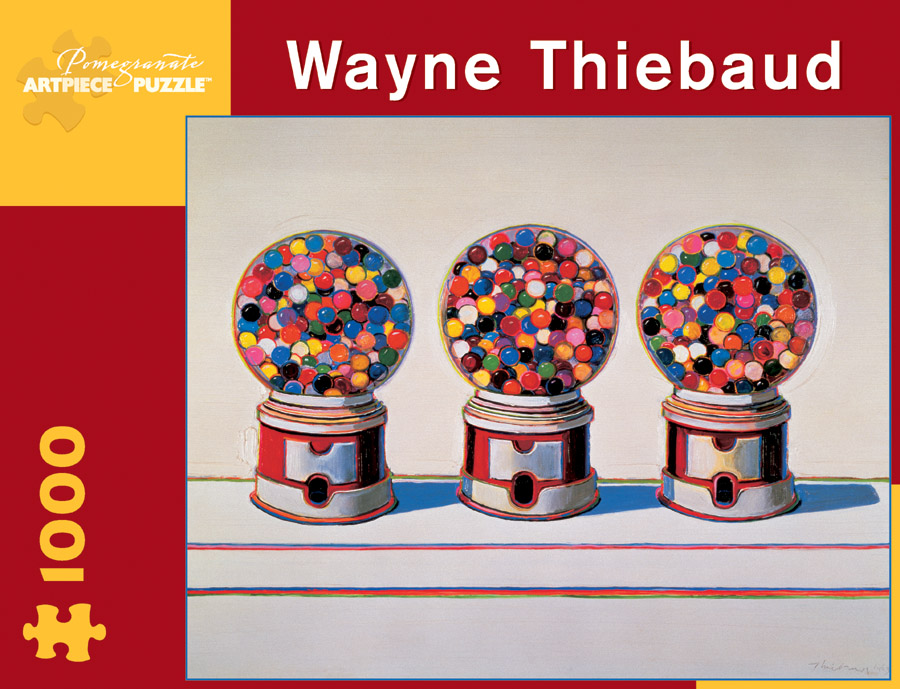 Three Machines, 1963, by Wayne Thiebaud (American, b. 1920). From the Fine Arts Museums of San Francisco.
Exquisitely composed and luminous of palette, Wayne Thiebaud's images of cakes, pies, candy, and other ubiquitous store-bought foods are meditations on what he has called the "tattletale signs" of our culture. Thiebaud turns a formidable talent on diverse other subjects—figure studies, "aerial" landscapes, vertiginous cityscapes—but the gumball machines reproduced here bring us back to his pensive, good-humored preoccupation with the sweet stuff of American life.
Thoughtfully conceived and engagingly intricate, Pomegranate's 1000 - Piece interlocking jigsaw puzzles combine superb color reproduction, stunning and unusual images, and heirloom - quality construction to delight generations of puzzle solvers.