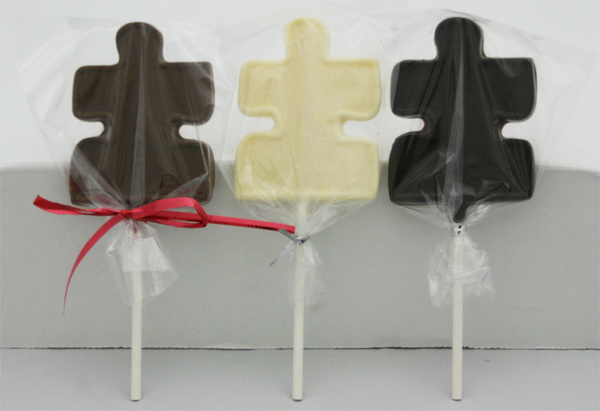 New Product! Puzzle-piece shaped suckers made from Peter's high quality white chololate. Indulge in a sweet treat while you finished your next puzzle. A perfect addition to any gift for a puzzle lover. Made locally here in St. Louis, Missouri. Also try one of our 12-piece chocolate puzzles made with Merkens white chocolate or Peter's milk, dark, and white chocolates.
White Chocolate Puzzle Sucker
$2.49
Rewards: Get 5% Back
Free Shipping On Orders $75+
In Stock - Ships Tomorrow
Sorry, this item is no longer available.