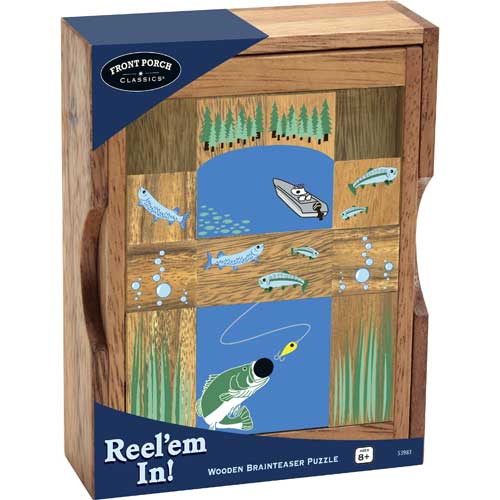 Fishing is an ancient practice dating back 40,000 years to the Paleolithic period and for many civilizations served as the major source of food. Today fishing is a universally popular leisure pastime most commonly practiced with rod and reel. Champion fishermen today combine the skills of good technique, intense concentration and patience; the same skills that are required to solve this puzzle!
The object of the puzzle is to slide the pieces to move the fish and drop the black ball bait from the fish's mouth into the hole that is hidden behind the wood tiles.
Contents: 10 wood tiles, 1 black ball bait, wood top and instructions.