Jigsaw Puzzles Catalogs
We at Puzzle Warehouse offer a wide ranging puzzle catalog for you to browse through. Our online jigsaw puzzles catalogs are divided into many different sections such as custom puzzles, new jigsaw puzzles, 3D puzzles, collectible puzzles, mini and large piece puzzles, panoramic puzzles, wasgij puzzles and wooden puzzles.

You can view puzzles that we supply by pieces, by artist, by brand, by theme, by difficulty. We at Puzzle Warehouse believe we have one of the best jigsaw puzzles catalogs in the world. There is even a customer favorite section that allows you to see what other puzzle lovers are buying. We also sell other toys, games, brain teasers and puzzle accessories. We also have a special section devoted to items under $10. You will not go wrong browsing through our jigsaw puzzle catalog as we cater to puzzle enthusiasts worldwide. Can't find what you need? Feel free to give us a call and we can talk about ordering it just for you.
---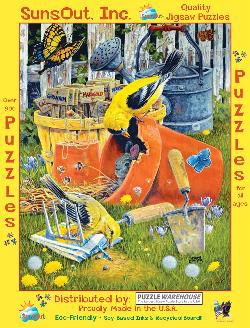 $0.00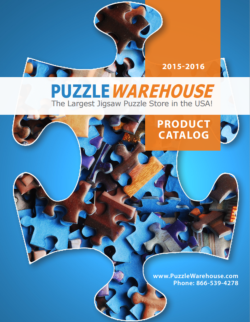 $0.00