Round Up for Charity
You might not think a few pennies and dimes at a time could make a difference, but here at Puzzle Warehouse, we're determined to change your mind! It's time to Round Up for Charity!

Round Up for Charity takes donating your spare change to a whole new level - any shopper on PuzzleWarehouse.com has the option during checkout to round your purchase to the nearest dollar and donate that amount to one of three great charities. Now, with just one click, you can donate and help make a difference in local communities around the globe.
Simply choose a charity during checkout and we'll automatically re-calculate your order to the nearest dollar. Example, if your order was $16.53, your purchase would increase to $17, with the 47 cents going straight to the charity you choose.
Popular in retail stores all over, Puzzle Warehouse is now taking this concept to the world wide web. What better, hassle-free way to give something small for a good cause.
Featured Charities: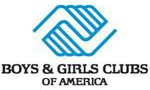 The Boys & Girls Clubs of America mission statement is to enable all young people, especially those who need help the most, to reach their full potential as productive, caring, responsible citizens. Through educational and career programs, leadership training and health/life skills, this non-profit helps shapes the future generations to come.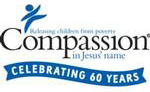 Compassion International is a Christian child advocacy ministry that helps raise children from social, spiritual, economic and physical poverty. To date, Compassion has helped more than 1.2 million children in 26 countries develop into responsible and fulfilled adults.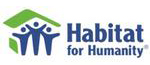 Habitat for Humanity is an international non-profit that builds and repairs houses all over the world using a vast volunteer labor force and donations to fuel the goal of aiding in re-building modest homes for families displaced my natural disaster. They have helped build or repair over 600,000 houses and served more than 3 million people worldwide.