Happy Easter! Save 15% on Any Order
In all the Easter-Eggcitement, it's easy to fill those baskets with treats full of sugar and who-knows-what chemicals. This year try swapping out a few of the chocolate eggs and throw in a cute Easter or springtime jigsaw puzzle - from just 4 pieces to 1000 pieces, we have a puzzle for any age, great for Easter Morning!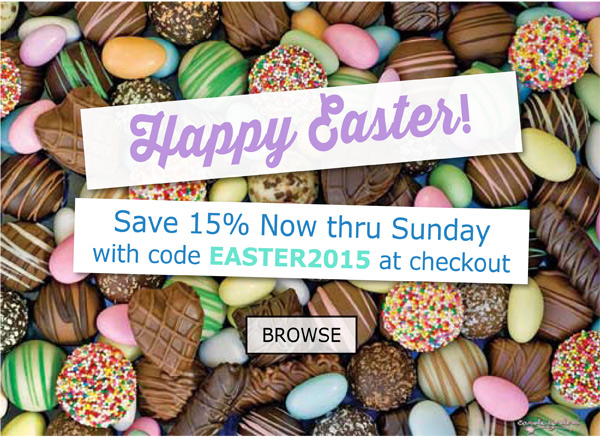 Details: Offer expires March 29, 2015 at 11:59 p.m. Exclusive discount code EASTER2015 can be claimed during checkout for an additional 15% off any size order at Puzzle Warehouse.