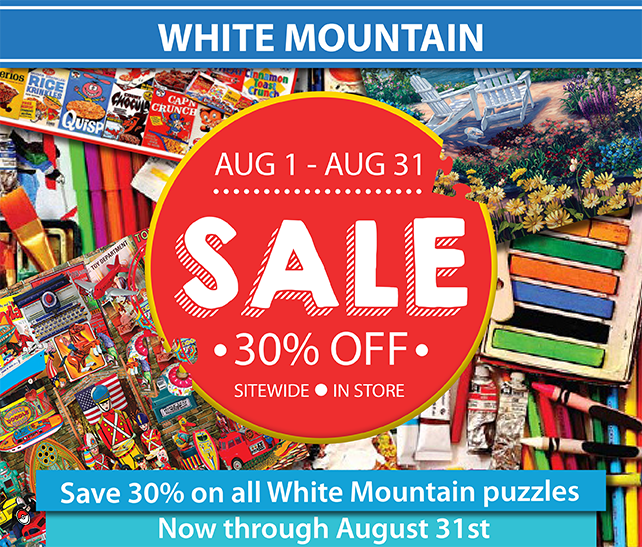 30% off White Mountain Sale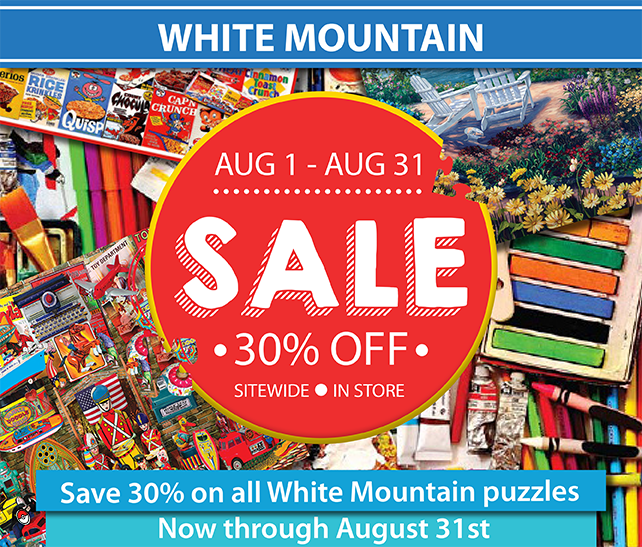 All during August, Puzzle Warehouse is running a special on White Mountain puzzles — 30% off! That's just $11.19 for a 1000 piece puzzle. And if you buy $75 worth or more, you'll get free shipping (in the US). $11.19 and no shipping for a 1000 piece White Mountain? It doesn't get better than that.
I'll be featuring more White Mountain later in August, including an interview with the company founder's son, Sean Minton. For now, grab them while supplies last. Click on the graphic above.
Jane