Melissa & Doug Special Needs Toy Guide Page 11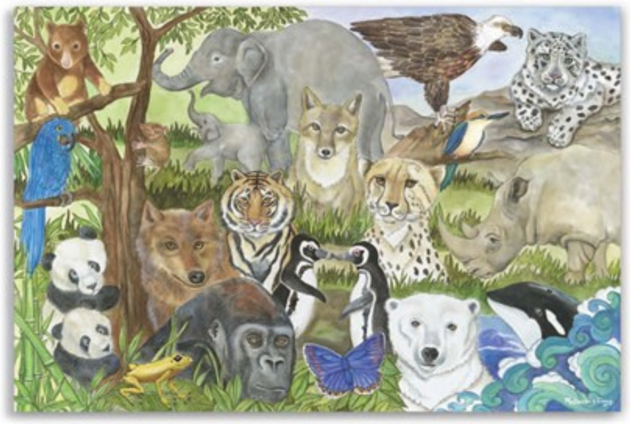 Endangered Species Cardboard Floor Puzzle
With a giant format to encourage collaboration and detailed artwork to please all ages, this big jigsaw features 48 pieces made of extra-sturdy cardboard with an easy-clean coating. Piece it together without worrying about bends, breaks, or smudges-even with rough handling, the gorgeous wildlife scene will stay looking great! The giant puzzle format strengthens core body muscles, too, as puzzlers crawl and reach to access every side. Other designs and piece counts available.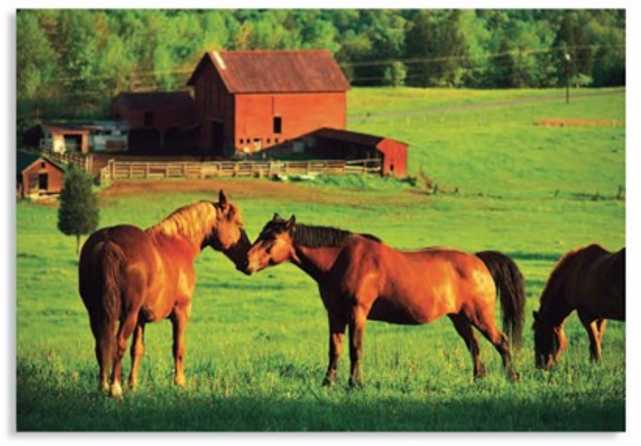 Kissing Horses Cardboard Jigsaw Puzzle
This pretty jigsaw depiction of a tranquil countryside scene has smaller pieces, offering a greater challenge to fine motor skills. With 200 cardboard pieces, this detailed puzzle is likely to take an extended time to complete-so the process of solving it also works on attention, focus, and recall. Invite a friend to join you and add in social-skills practice too! Other designs and piece counts available.