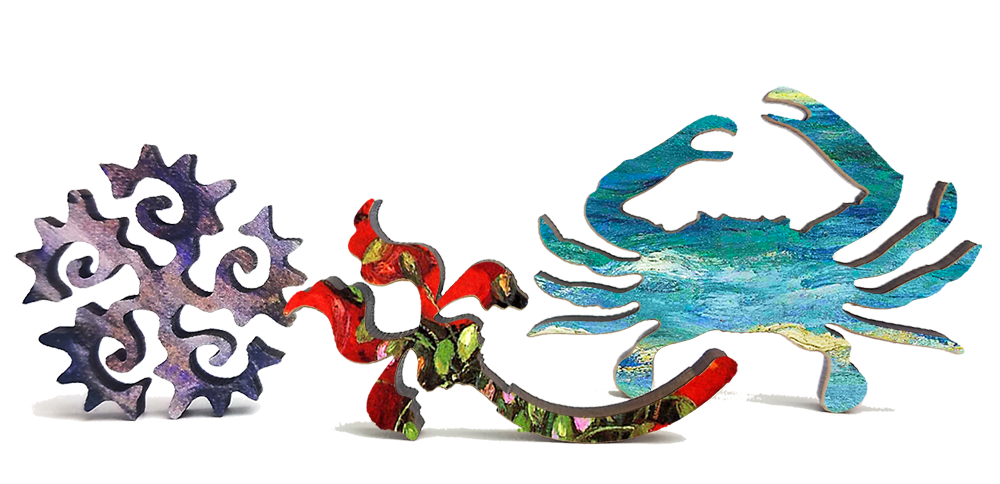 Peaceful Wooden Puzzles has been producing wooden laser cut jigsaw puzzles since 2010. Their designers produce cutting dies which include whimsy's that bring additional joy in building their puzzles. Whimsy's are symbolistic or familiar shapes that add enjoyment to our puzzles. Some examples are flowers, shapes of animals, geometric designs and much more!
Peaceful Wooden Puzzles manufactures using exclusively high quality, one-quarter inch, five ply, maple plywood base material which ensures a durable jigsaw puzzle that will stand up to decades of use with minimum upkeep.
Peaceful Wooden Puzzles use state-of-the-art laser technology for design, laser cutting which offers a Heirloom quality wooden puzzle and allows each piece to fit together snug, flawlessly and slide smoothly into place for a perfect fit. Using a laser to cut ensures the highest quality product while obtaining a more affordable price. Every puzzle is disassembled by hand and inspected for quality before shipping.
Use the filters to the left or simply scroll down to begin viewing all pages.